Teach Them to Know God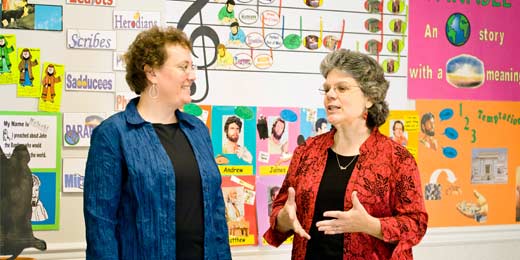 Visual Aids and storytelling techniques that take students through the facts of the Bible lesson to "What does it mean to me?"
That philosophy of teaching has been behind this teacher's workshop for nearly 16 years. The instructors' fervent desire is to help every lady who attends learn new presentation skills and more effective applications for every Bible lesson.
Attend and you'll experience:
Dozens of visuals, props, teaching aids, etc.
About 20 original songs
Over 70 years of teaching experience, and
A passion for teaching God's Word that cannot be stopped (Jer. 20:9).
Not sure about having a workshop? No problem. Just get all the information you can from the website. Check out the pictures. Read the quotes from previous attendees. Ask any questions you have. Download the brochure to share with others. And when you are ready,